Our mission and goal as a training company is to help you be the 1% in all you do. Our training provides you with the tools to enhance your individual game. Our leagues give you the ability to put those skills to the test in an organized setting with our Master Coaches. Leagues are all individual sign up based and you do not need to be apart of a team to join. Our leagues are open to any female lacrosse player that wants to up their game and get better in a community style league setting. We are excited to offer this option in our indoor space at Futsal 631 in Rocky Point, NY.
Are you ready to be the 1% and attend a Lax On League?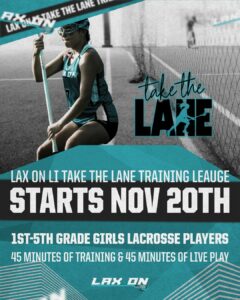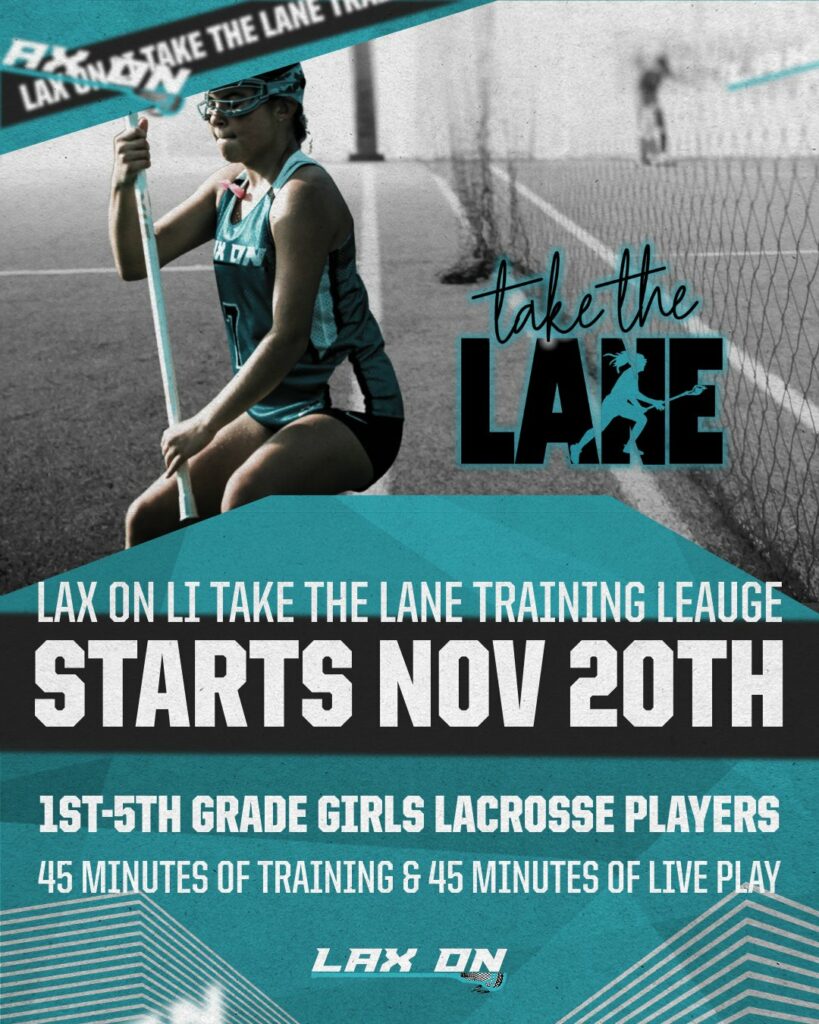 Lax On LI Take The Lane Training League is a training and live play program for girl's lacrosse player in 1st-5th Grade. The program was designed to learn proper fundamentals of girl's lacrosse. The ability to train for 45 minutes and play for 45 minutes.
45 MINUTES FOCUSED ON SKILLS, SPEED AND LACROSSE IQ
45 MINUTES OF SMALL SIDED GAMES
( 3 V 3, 5 V 5, 7 V 7)
1:8 COACHING RATIOS
FUN& POSITIVE ENVIRONMENT
TO JOIN OUR MULTIPLE SESSION OPTIONS PLEASE CLICK BELOW FOR REGISTERATIONS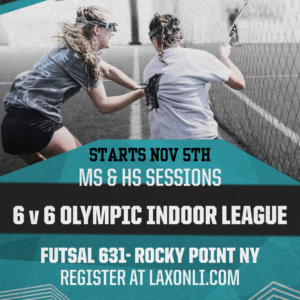 6  V 6 INDOOR INSTURCTIONAL LEAGUE MAX 24 PLAYERS PLUS 2 GOALIES
Middle School & HS Sessions
Sixes is a fast-paced version of the sport played on a smaller field, with fewer players (6 v 6), a condensed game length (four 8-minute quarters) and a 30-second shot clock. Sixes will be the format used for lacrosse at The World Games 2022, a multi-sport Olympic-style. We will use this format during the league.
Individual Sign-Up League- All Female Lacrosse Players Welcomed
Receive Master Coach Instruction During Play
FULL 1.5 HOURS OF PLAY AND EQUAL PLAY TIME
Play while receiving valuable coaching to level up your game
Custom Pinnie
All Star Award Nominations
Goalies Get Special Discount ( only 2 spots available) ! Inquire with admin@laxonli.com
STAY TUNED FOR MORE LEAGUES THROUGHOUT THE YEAR